In-Person | 7 CE Credits
3D Printing Workflows
for Digital Dentures
Friday, December 1, 2023
8:30AM to 4:30 PM PT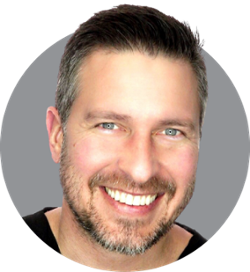 With the production power of desktop 3D printing, we now have control over our systems and services. A full spectrum of denture materials, mixed with a rapid, seamless 3D printer ecosystem, brings us consistency, efficiency, affordability, and fun at every step of the denture treatment cycle. Finally, we have a practical pathway to bring dentures up to date with the rest of 21st-century digital dentistry.

In this in-person technical course, Dr. Andrew C. Johnson explains the process of denture-specific data gathering, designing, 3D printing, and characterizing from consult to completion. Increase patient satisfaction and clinic profitability with less time and stress.

Learning Objectives:
Compare and contrast traditional denture products and digital advancements

Learn how to repurpose existing diagnostic technologies and techniques to suit the digital age

Appreciate the impact of digital clinical and laboratory practice on the traditional treatment flow

Understand the production process and capabilities of modern 3D printing materials and methods
Registration fees: $1,200, meals included

Use promo code Success500 for $500 off your registration.
Code valid through November 17, 2023.

Method: In-Person/Hands-on, 7 CE Credits
Date: Friday, December 1, 8:30 AM to 4:30 PM PT
Location:
📍 SprintRay University
2710 Media Center Drive, Suite 100A
Los Angeles, CA 90065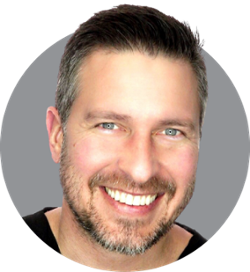 Dr. Andrew Johnson
Dr. Andrew C. Johnson completed his general dental and prosthodontic training at the University of Tennessee Health Science Center and has been practicing in Northwest Arkansas since 2013.
Along with his specialist certificate, Dr. Johnson earned a master's degree in dental science researching CAD/CAM restorative techniques and emerging digital dental materials. He maintains certifications from both the American Board of Prosthodontics and the National Board for Dental Laboratory Technology and serves as adjunct faculty with the UTHSC Advanced Prosthodontics Program.
Dr. Johnson has been published in multiple dental journals and lectures internationally on various technological developments in dentistry. He consults for a wide range of dental clinicians, suppliers, manufacturers, and developers on topics ranging from three-dimensional imaging and virtual treatment planning to computer-guided and robotic surgery and digital prosthesis design, production, and long-term complication management.
His professional interests include process scaling, provider calibration, and workflow disruption.